"In Greek mythology, Harmony (Armonia) was the daughter of two gods, one of her daughters, Semeli, gave birth to the wine god Dionysus…"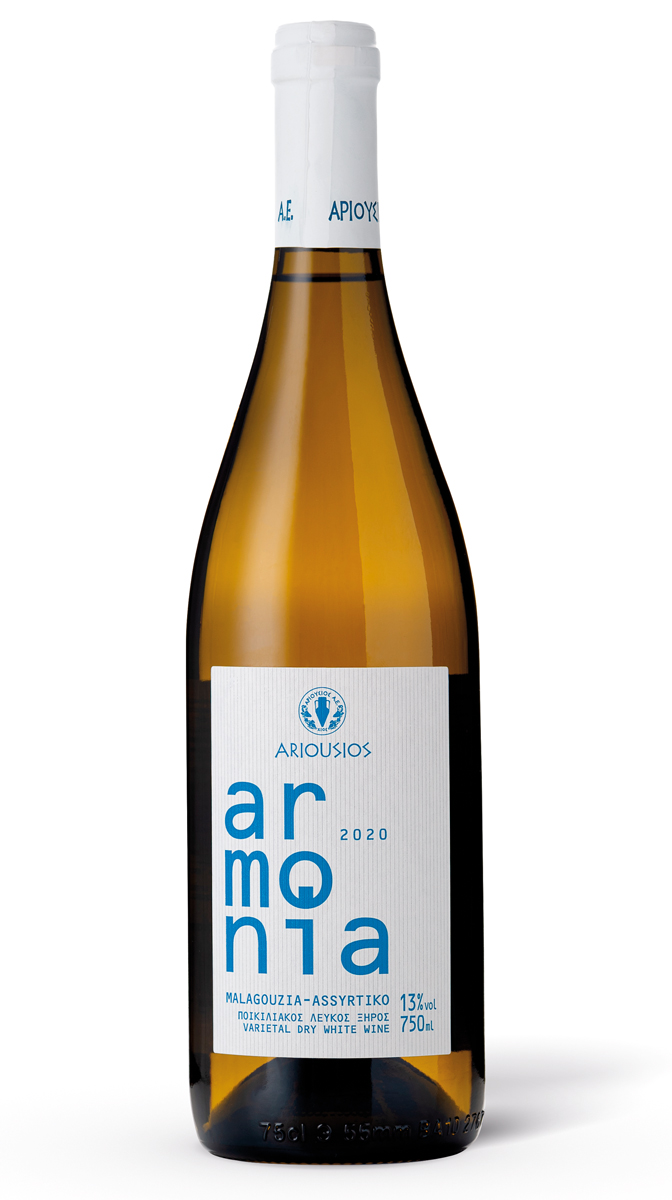 VARIETIES
Malagouzia 90% - Assyrtiko 10% (organically grown grapes)
HARVEST
Malagouzia in mid-August - Assyrtiko in mid-September
WINEMAKING
Fermentation by the method of cold extraction in a stainless steel tank.
TASTY SUGGESTION
Pairs excellently with fish, chicken, but also dishes of Greek cuisine. Ideal for dessert with fruit or sweets.
CHARACTERISTICS
Aromas of the harmonious blend of the two varieties, smells of fruits and wild flowers, soft body and full flavor.